Auction
480 acres of Millette County Crop & Pasture Ground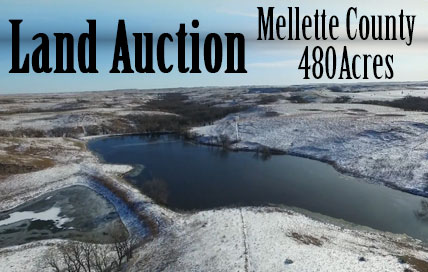 Date:
Saturday, December 7th, 2019
Sale Time:
1:00 PM CST
Location:
White River High School, 501 2nd St. White River, SD 57579
Auctioneer's Note:
You will not want to miss this excellent opportunity. This property has been in the Schmidt family for generations. It offers productive crop ground, excellent range land and unlimited wildlife potential. It is the total package!
Real Estate - Sold $950/acre
Haines Auction Company is pleased to represent the Schmidt Family on this rare and unique real estate listing. Auction will be held at the White River School Gymnasium on December 7th at 1:00pm CST.

This rare opportunity offers productive crop ground, excellent range land and unlimited wildlife potential all in section 23. It is the total package!

Property will sell as 1 parcel in its entirety, consisting of ±480 acres. This parcel has ±140 acres of crop ground planted in 2018 to alfalfa with ±340 range land. Pasture contains hard grass that has not been utilized since summer of 2018.

This offering consists of rolling hills and woodland ravines ±7 acres of private lake/dams. West River/Lyman Jones Rural Water Access on property with Cherry-Todd Electrical Coop power line adjacent to the west boundary. Large Variety of ground with multiple types of wildlife. 2019 taxes are $1,799.30 – $3.75/acre
To inspect the property: We invite you to inspect the property at your convenience or view drone video footage. Property is located from junction of US Highway 83 south of White River go 6 miles East on Highway 44 and 5 miles south on White Wind Road. Or from Wood, SD travel 7 miles West on Highway 44 and 5 miles South on White Wind Road.
Legal Description: South 1/2 of 40N 28W SEC23 along with the South 1/2 of the North 1/2 of 40N 28W SEC23
---
Pictures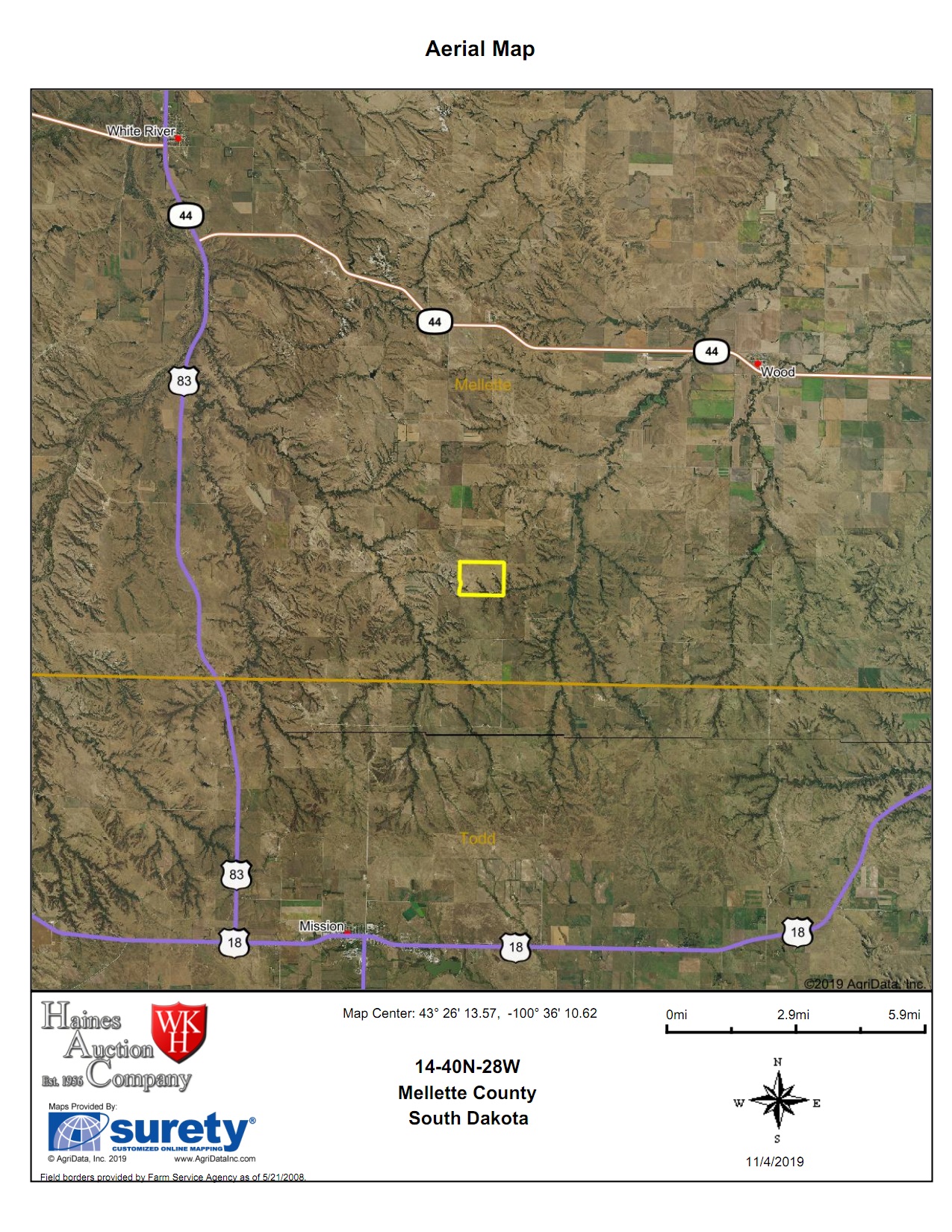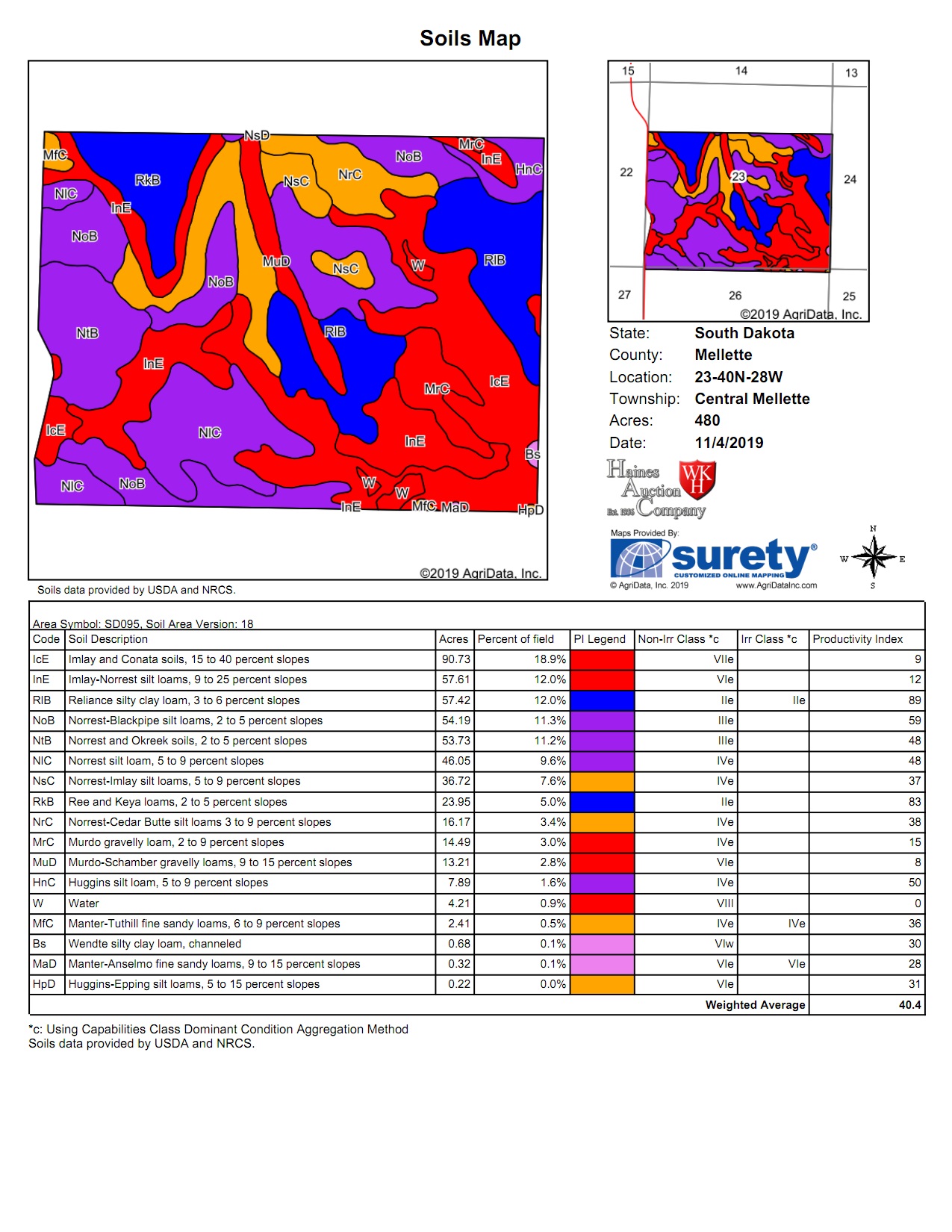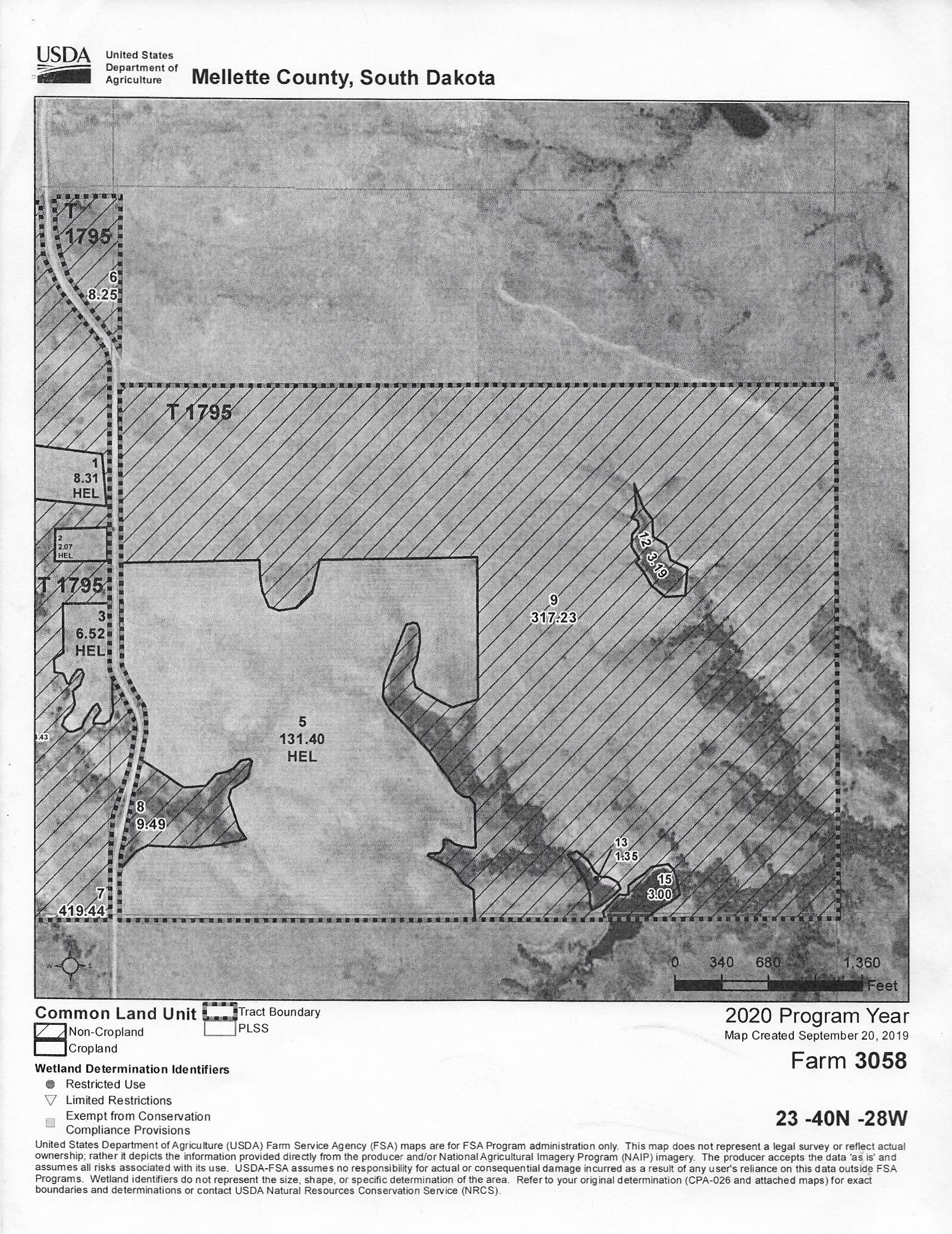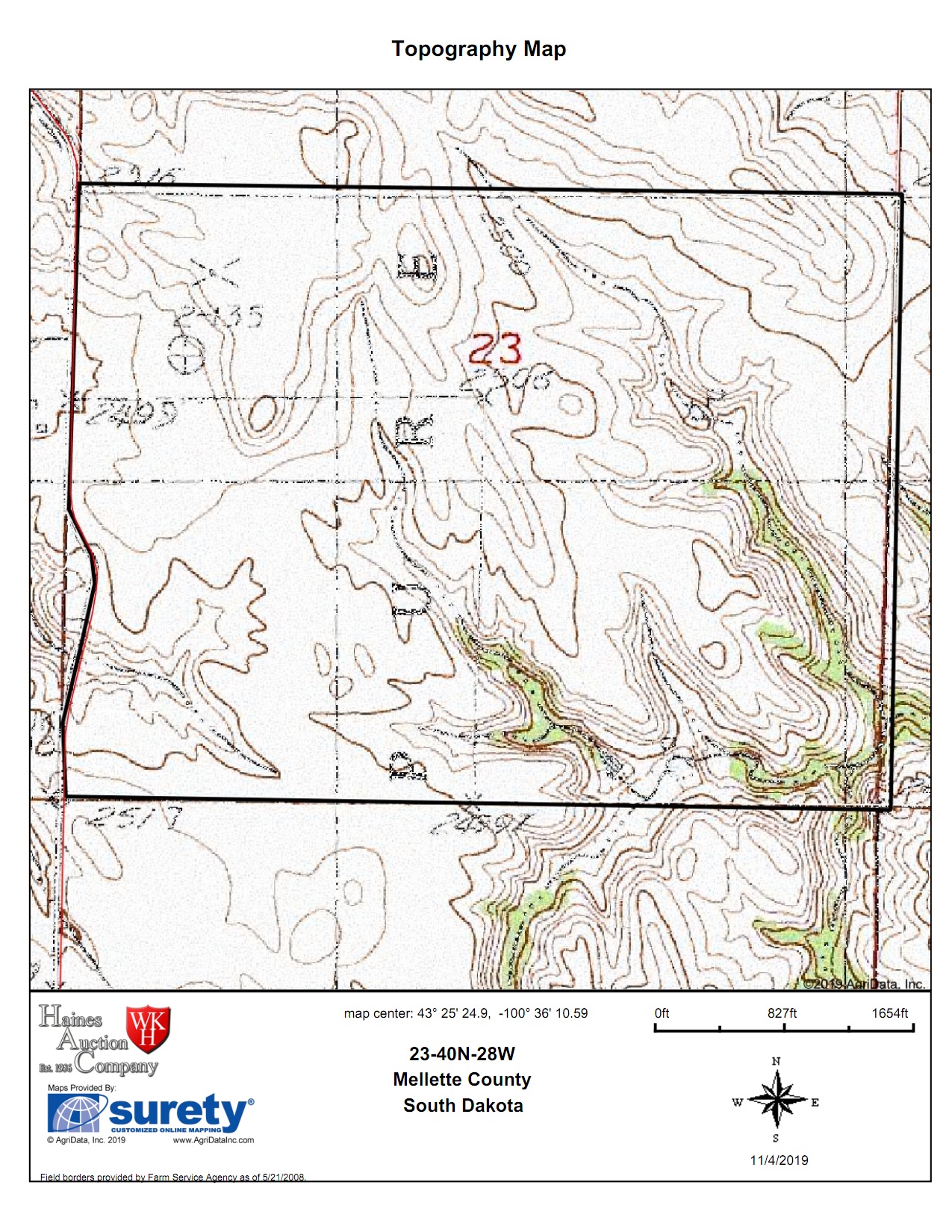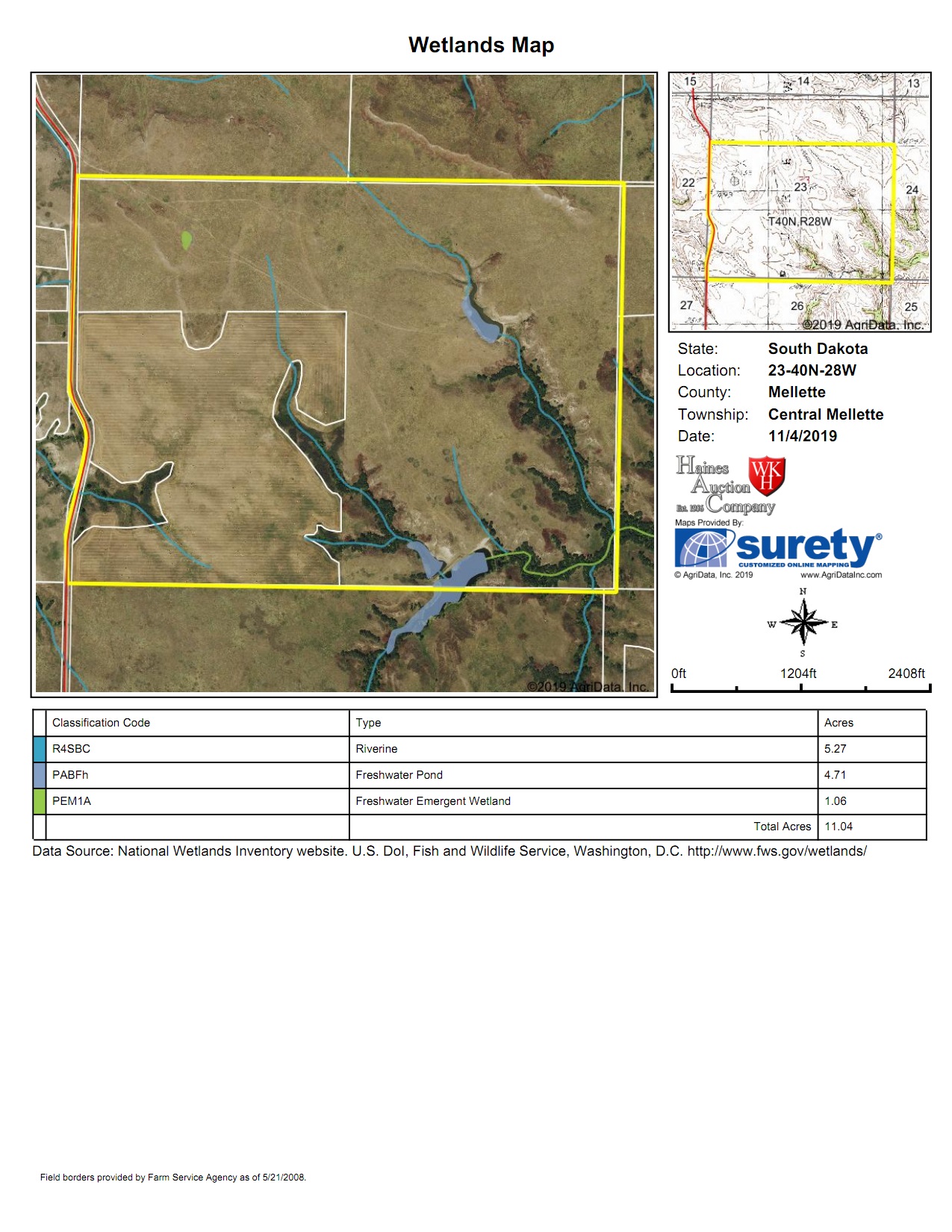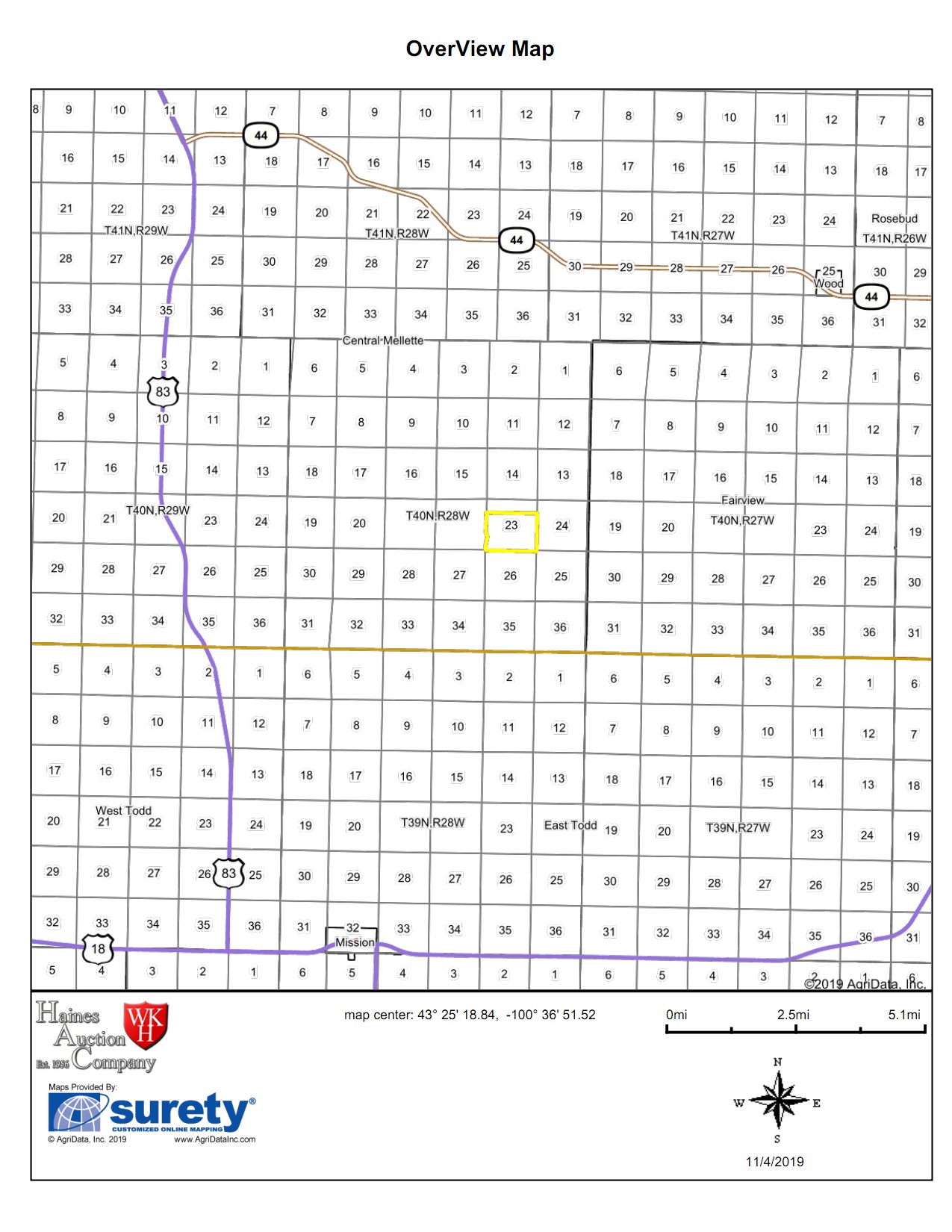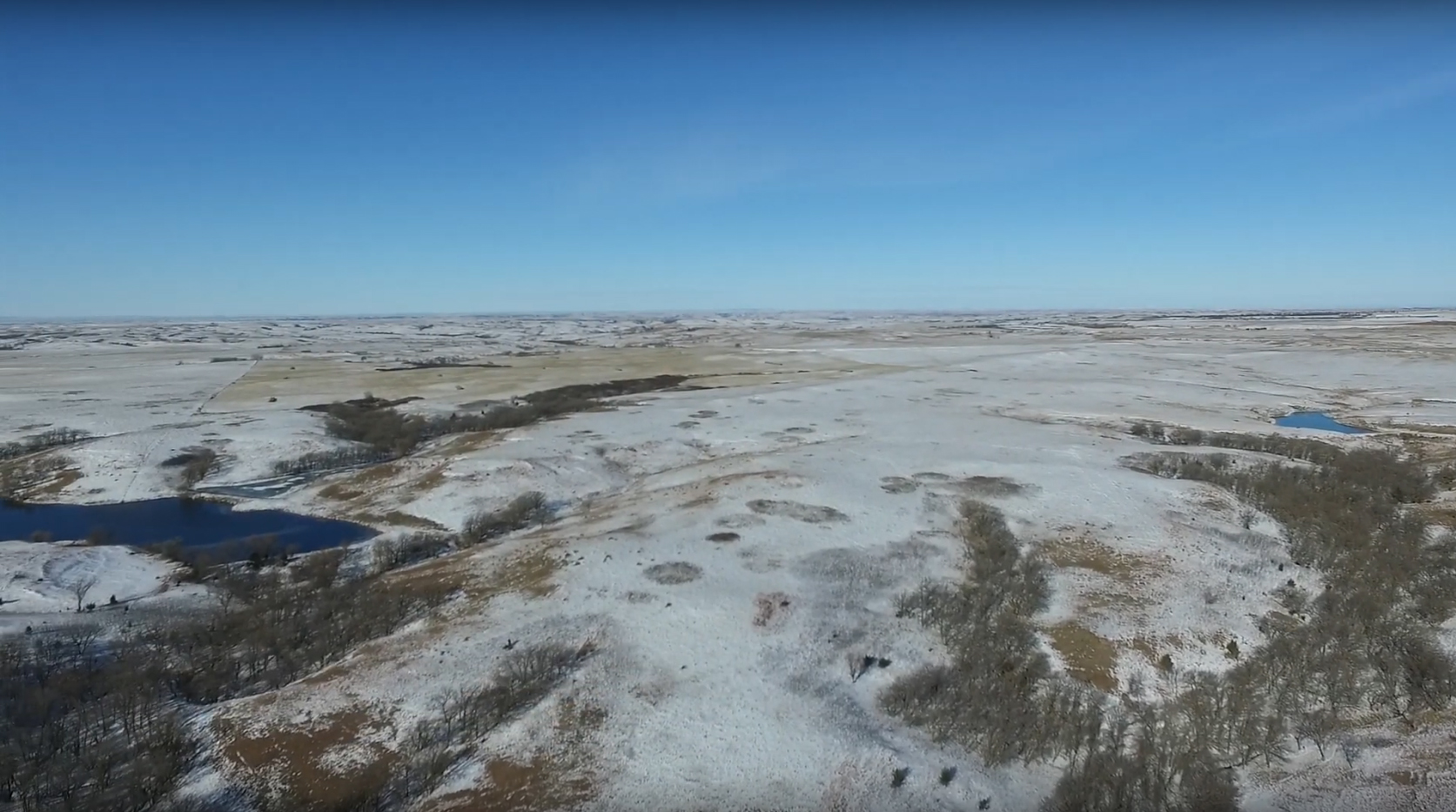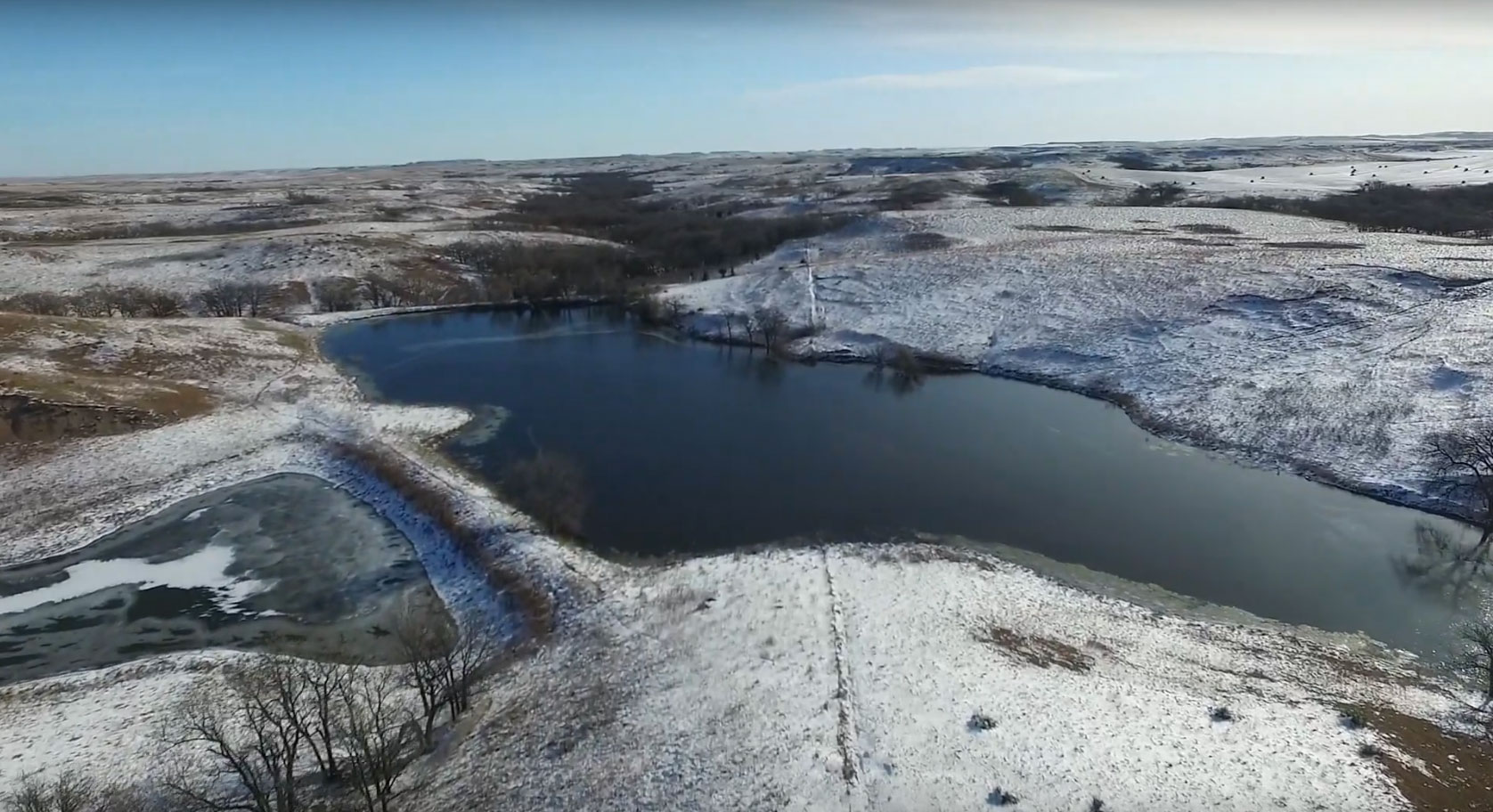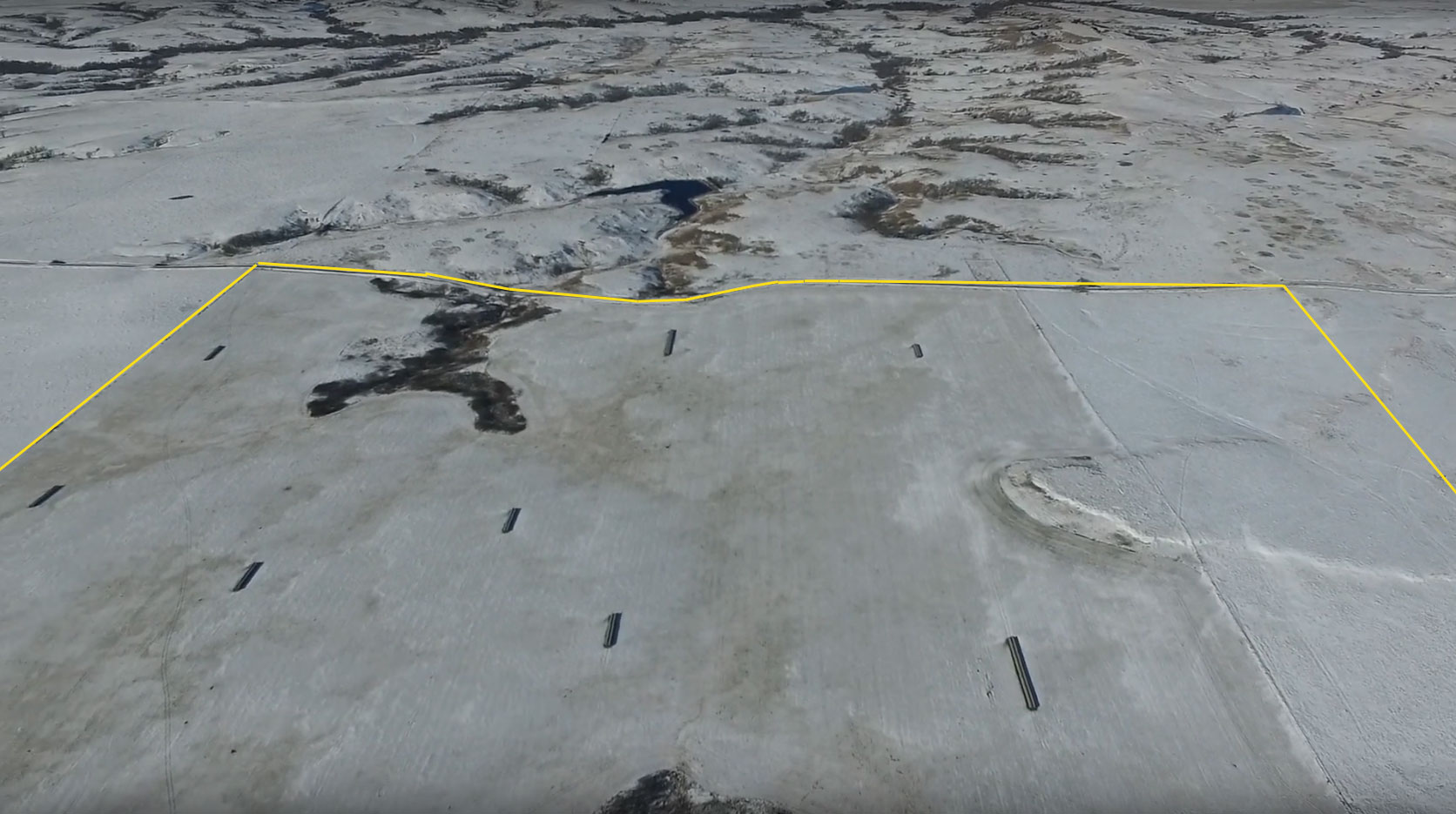 ---
Location
Steve Schmidt, Dan Schmidt, Candy Schmidt - Owners

Terms & Conditions: This acreage amount has been determined based on information obtained from the Mellette County Assessor's Office and other sources deemed reliable. This acreage will be used in calculating the final sale amount. The fences may or may not, be located on exact property boundary. Any fencing or surveying shall be the responsibility of the buyer. Property will be sold subject to seller confirmation.

Successful bidder shall make a 15% non-refundable earnest money deposit at the conclusion of the auction with the balance due in certified funds at closing on or before Friday January 3, 2020. Possession of the property shall be granted at the time of closing. Davison County Title Company shall provide the escrow account and complete the closing at the location mutually agreeable to the buyer and agents.
Title: Title will be transferred by warranty deed. An owner's policy title commitment showing merchantable title, subject to easement of record, will be provided and will be available for review at the time of the auction. There are currently no leases in effect on the property. The 2019 and all prior year's taxes payable in 2020, shall be the responsibility of the seller.

The closing agents' fee, and cost of owner's policy of the title insurance, will be divided equally between buyer and seller. All seller mineral interest (if any) transfer with the title. Announcements made day of sale take precedence over printed material.

Haines Auction Company license #12589 represents the sellers only in this transaction.